Our

Studio

With the objective to create worldwide high quality architecture, we see ourselves as a performance oriented, competent partner in an integrated project team.

Together with our clients and specialist engineers, project specific and individual solutions are carefully planned in order to achieve a cost-oriented design quality. To provide a better visualisation we work the projects for our clients out in 3D-Technology.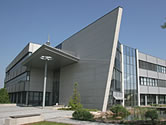 We are convinced that the quality of our developed surroundings is an important ingredient for the quality of life.
We are not bound by fixed design rules or material conditions. Our architecture generates itself from the context and content for the people and for the location.
Therefore, no building can be the same as another.
1979 Establishment of an architects' office in Bad Pyrmont in Potsdamer Straße 12.
The office is situated in Bad Pyrmont, the top spa town in Lower Saxony. In 2003 we moved to our new premises, which has CAD work stations, model making workshop, printer and conference rooms.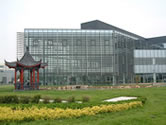 Since 1991 we all work in the office with computers. This is a prerequisite to make it possible for the direct data transfer with all parties involved in a project via ISDN and internet.